"Never doubt that a small group of thoughtful, committed citizens can change the world...indeed, it is the only thing that ever has!" -- Margaret Mead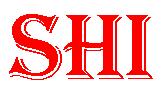 BRAND NEW!!!

It has always been my hope to find a way to get information about horse theft and stolen horses across the country quickly and efficiently.  I don't know why it took me so long to figure this one out.

Join our Net Posse Group today!

If you would like to join this group it would help to get info out sooner.  Once you post then it goes to everyone.  I will continue to make flyers and send info on to those who are not on the list.

I don't expect this to be a very active list except when there is a horse stolen or theft information being discussed.

If you have any questions please feel free to ask me.   If you get this more than once please except my apologies.  I am trying to help prevent duplicate emails too.

Debi Metcalfe

JOIN THE NETPOSSE PRIVATE LIST

A list group is not for everyone.  If you would like to get messages on stolen horses without the chit chat of a list group join the NetPosse private list.  Fill out the information below and submit.

STOLEN HORSE INTERNATIONAL